Ingrid R
The traditional True/False question is a statement with a true or false answer.
Build True/False Questions
Click + New Assessment, choose the assignment type, name the assessment, click Add, click + Add Content or Question, click + Add Question, and then click True/False.
1. Add Title.
2. Add Question.
3. Mark correct answer using radio button and add Feedback.
4. Tag question.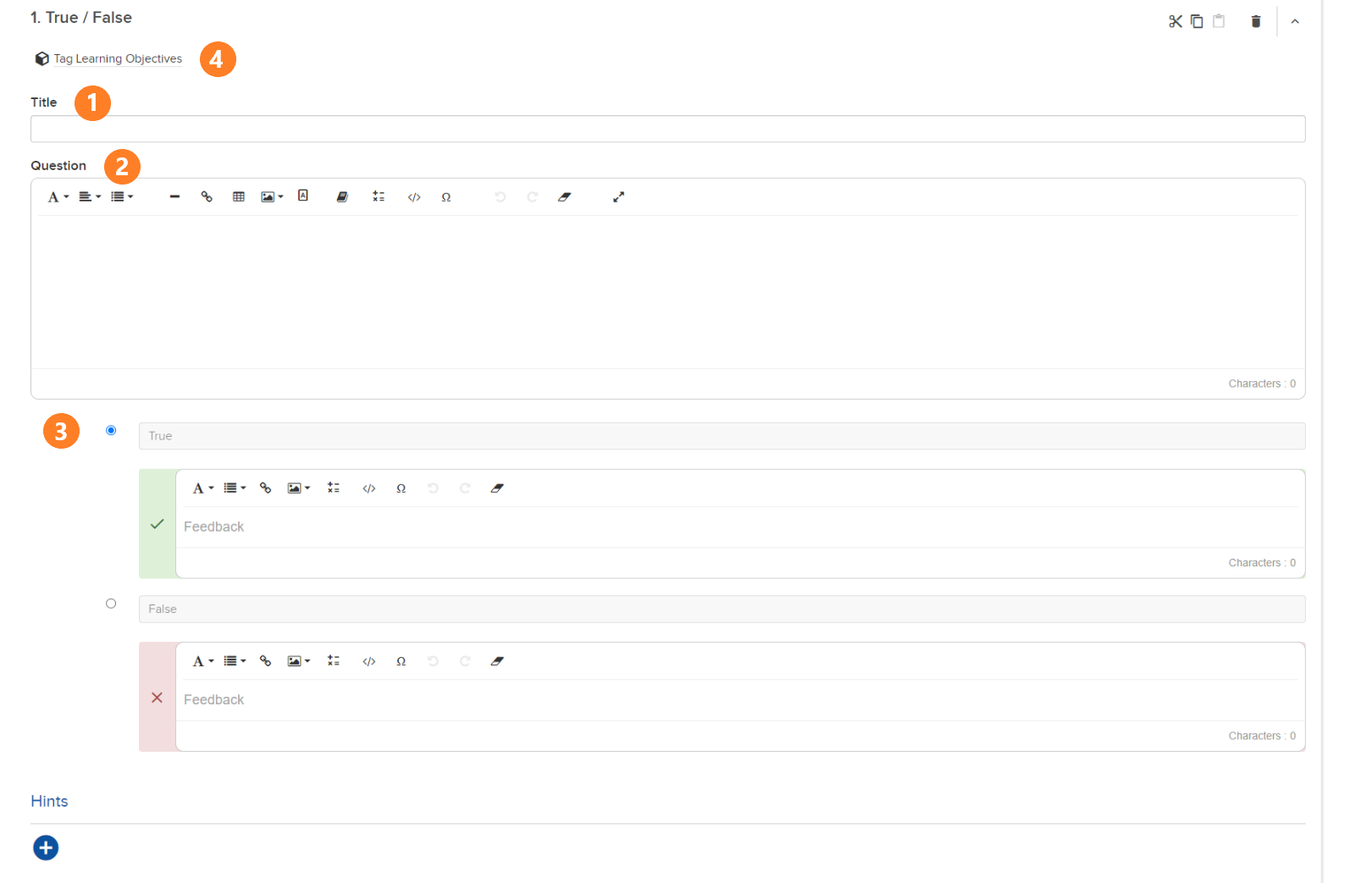 Sample True/False Question