Christina Q
The Self Report question type allows students to communicate that they have completed a task. This type of activity does not result in data that can be reported to the dashboard.
Build a Self Report Question
Click + New Assessment, choose the assignment type, name the assessment, click Add, click + Add Content or Question, click + Add Question, and then click Self report.
1. Add Title.
2. Add Question.
3. Add Student action label.
4. Add Feedback, then tag question to learning objectives.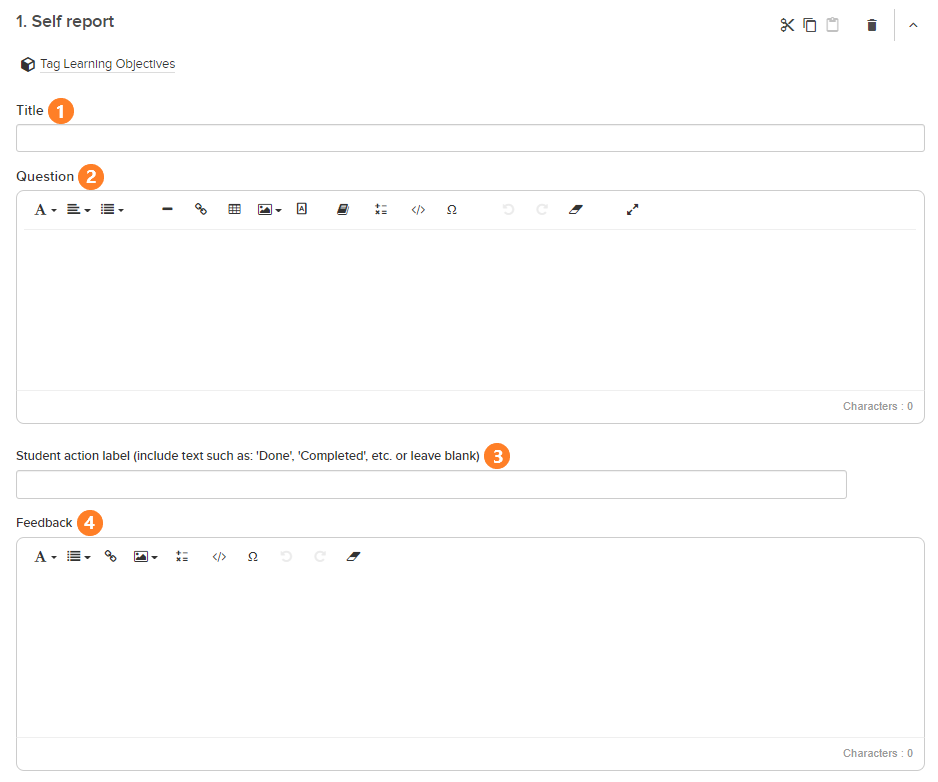 Example Self Report Question