Getting Ready: Instructor View

Ingrid R
Getting Ready is an adaptive module that tests students on their knowledge of a topic. The Getting Ready Check assessment is adaptive and delivers a series of questions against learning objectives based on how the student responds to each question. At the end of the assessment, the platform may provide students with additional pages of instructional material depending on their performance against the learning objectives addressed in the assessment.
A checkmark appears in the Gradebook once the Getting Ready Check assessment is complete. Clicking that checkmark allows an instructor to view the pages of remediation a student received along with any work done within those pages.
The Learning Dashboard contains information on student performance on the Getting Ready LOs.
Gradebook View
From the gradebook, click the checkmark to see details about the Getting Ready Check assessment.
Click View Student Work.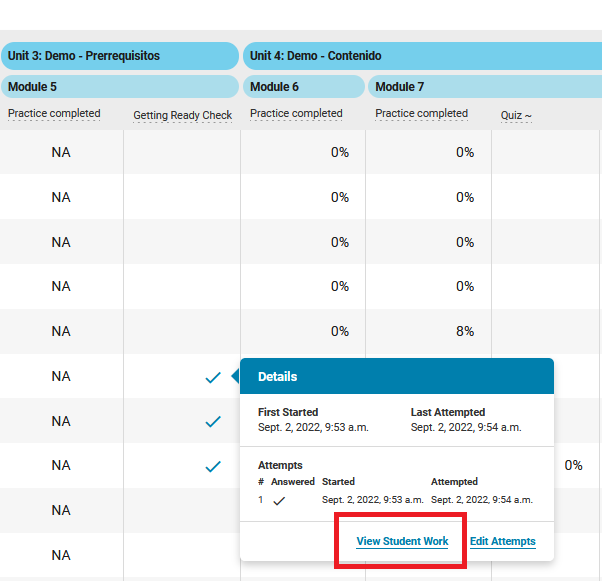 Review Attempt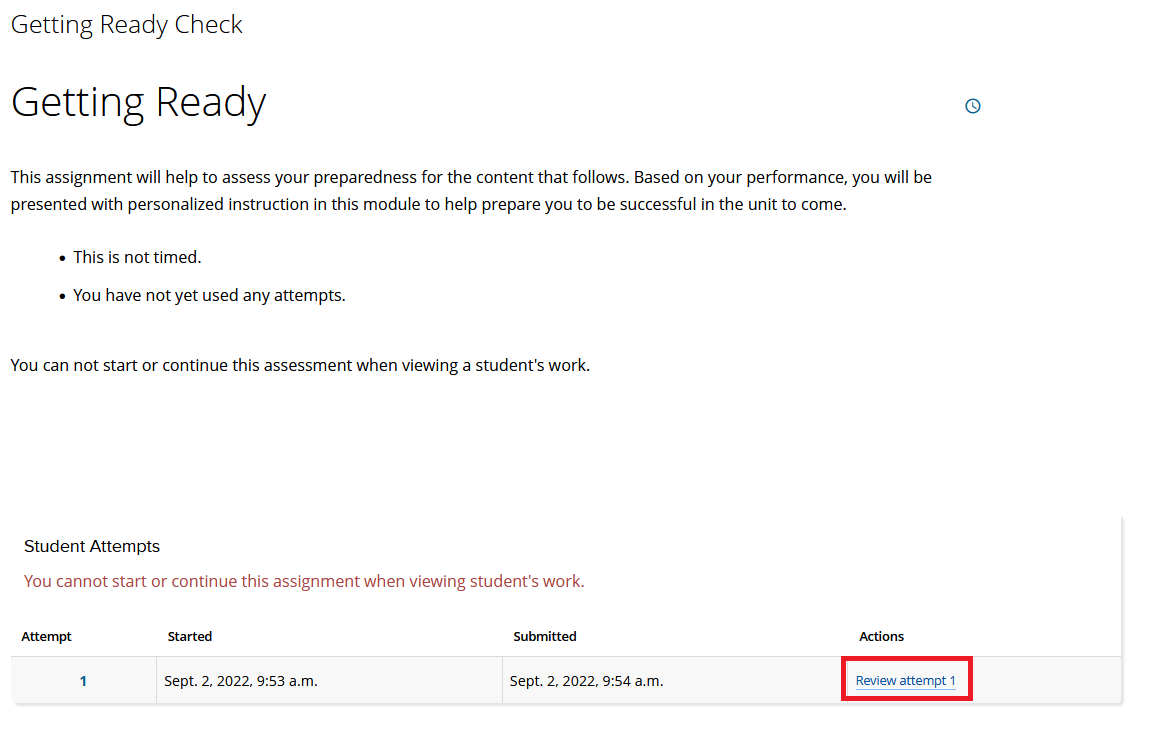 View Page List
View the list of pages that were delivered to the learner.
View Pages
View the pages and activities worked by the learner.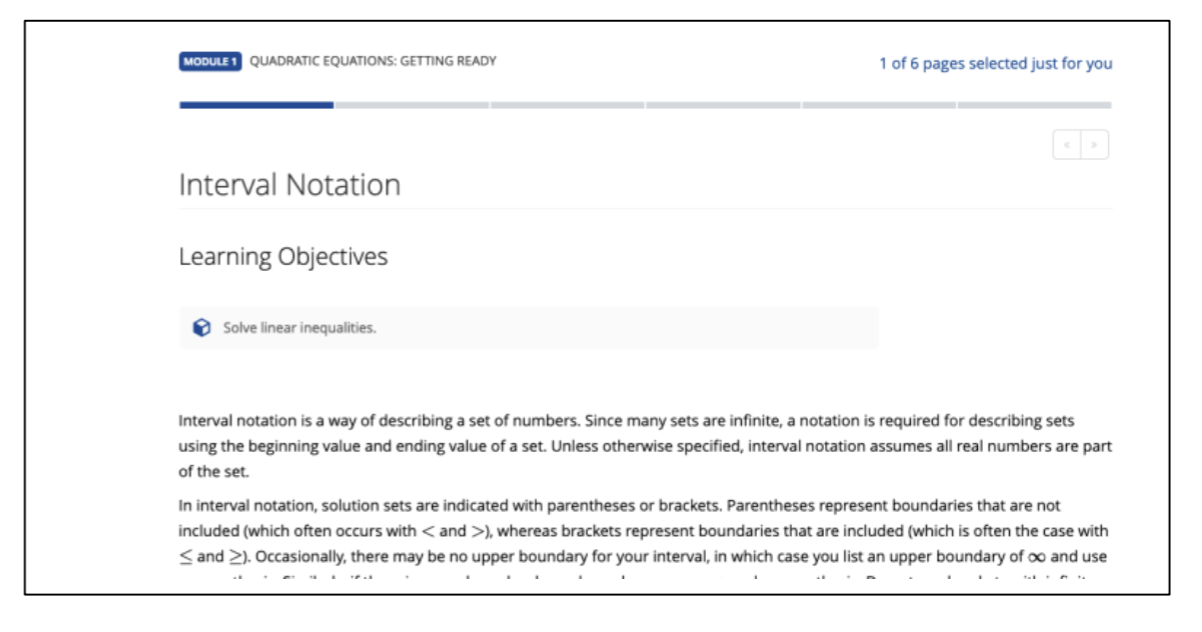 View Learning Dashboard
View data regarding Getting Ready Learning Objectives in the Learning Dashboard.