Cathi Profitko
February 2023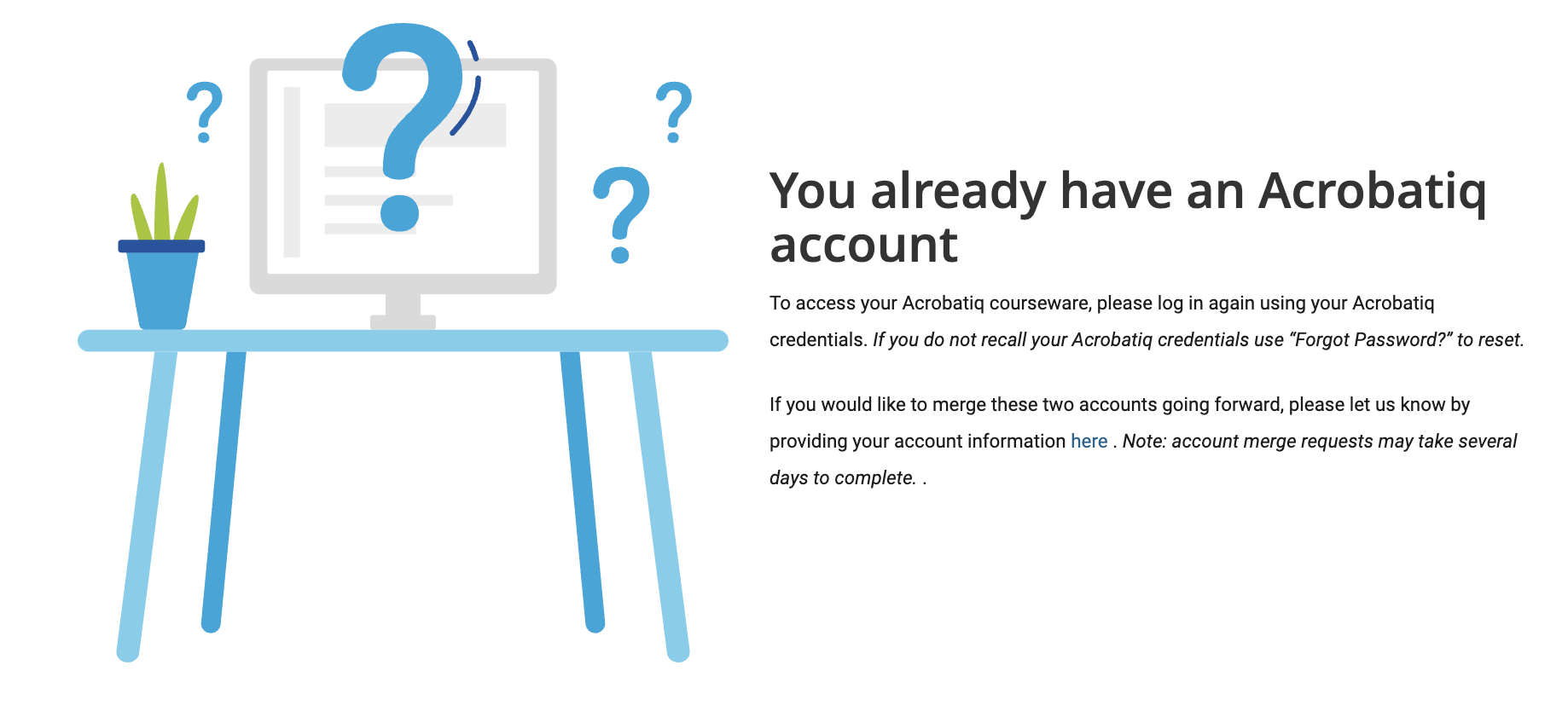 You already have an Acrobatiq account
Your Acrobatiq courseware is currently accessed using a different credentials than your Bookshelf account.
To access your Acrobatiq courseware, please log in again using your Acrobatiq credentials. If you do not recall your Acrobatiq credentials use "Forgot Password?" to reset.
If you have any problems, please contact us and provide your account information.