Submitting a Support Request

Christina Q
Acrobatiq student support pages are accessible from within Acrobatiq courses using the Profile Menu found at the top right of any course page:

Help connects directly to our Knowledge Base Articles, where you can find many answers to common questions: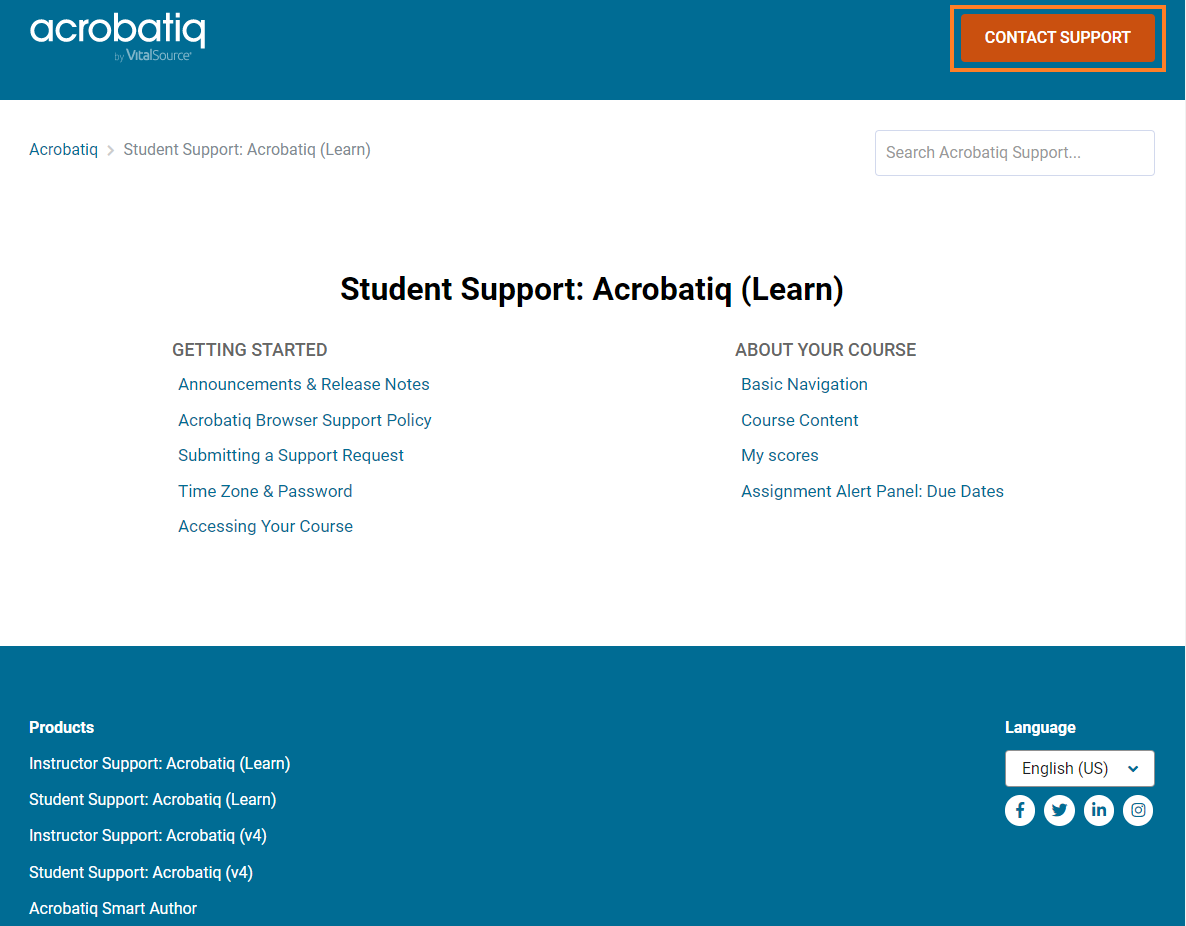 Use the Contact Us button at the bottom of the page to connect with Acrobatiq Support.
Student support options are:
Submit a Request

Live Chat
The Submit a Request option allows you to share links to pages in your course and to upload any documents or images related to your request. Choose Contact Acrobatiq Support from the drop-down menu.