Study Guide Navigation
Home
The home will always be the landing page when accessing an Oxford Insight Study Guide.
You can navigate to all content via the home page. Additionally, you can quickly navigate to any content and return to home at any time using the quick access left-hand navigation Menu that is always available in the upper left.
Content in the Study Guide is organized by Chapter. A chapter Study Guide consists of four parts, and each part has multiple exercises.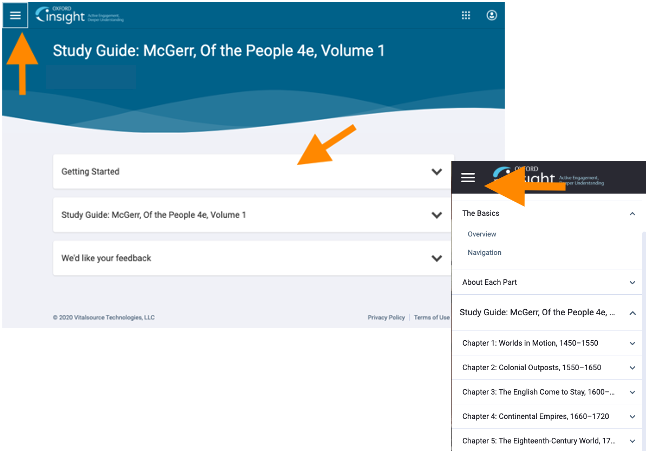 Part 1: Review and Recall