Ingrid R
You can leave comments for team members at the section level in the page builder. You can view any comments made in the page builder on the preview page also.
Add Comments in Page Builder
1. Click the Comment icon at the bottom right of the screen.

2. Hover over the desired section and it will be highlighted yellow. Leave a comment and assign a category.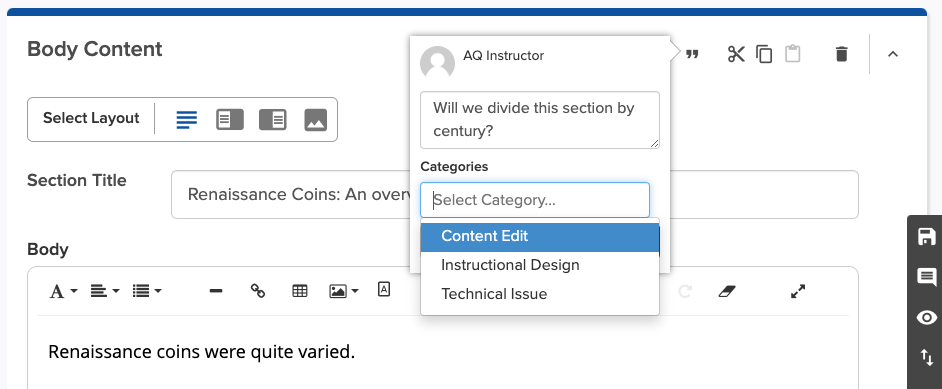 3. Click on the comment button in the edit to toggle it on or off.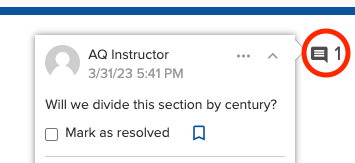 Add/Review Comments in Preview
Comments made in the page builder are available on the corresponding delivery page. You can also make comments in preview mode.
Enter preview mode by clicking the eyeball icon in the lower-right corner of the screen (see above). Then click the quote bubble at the bottom right of the page one time to toggle on the first stage of Comments mode, Toggle intext comments. Click it again to cycle through the other stages of Comments mode.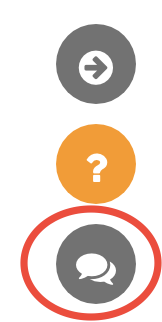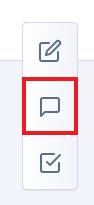 Stage One: In Stage One of Comments mode, the current counts are revealed for each section. Click on the comment-count icon to reveal the comments in that section.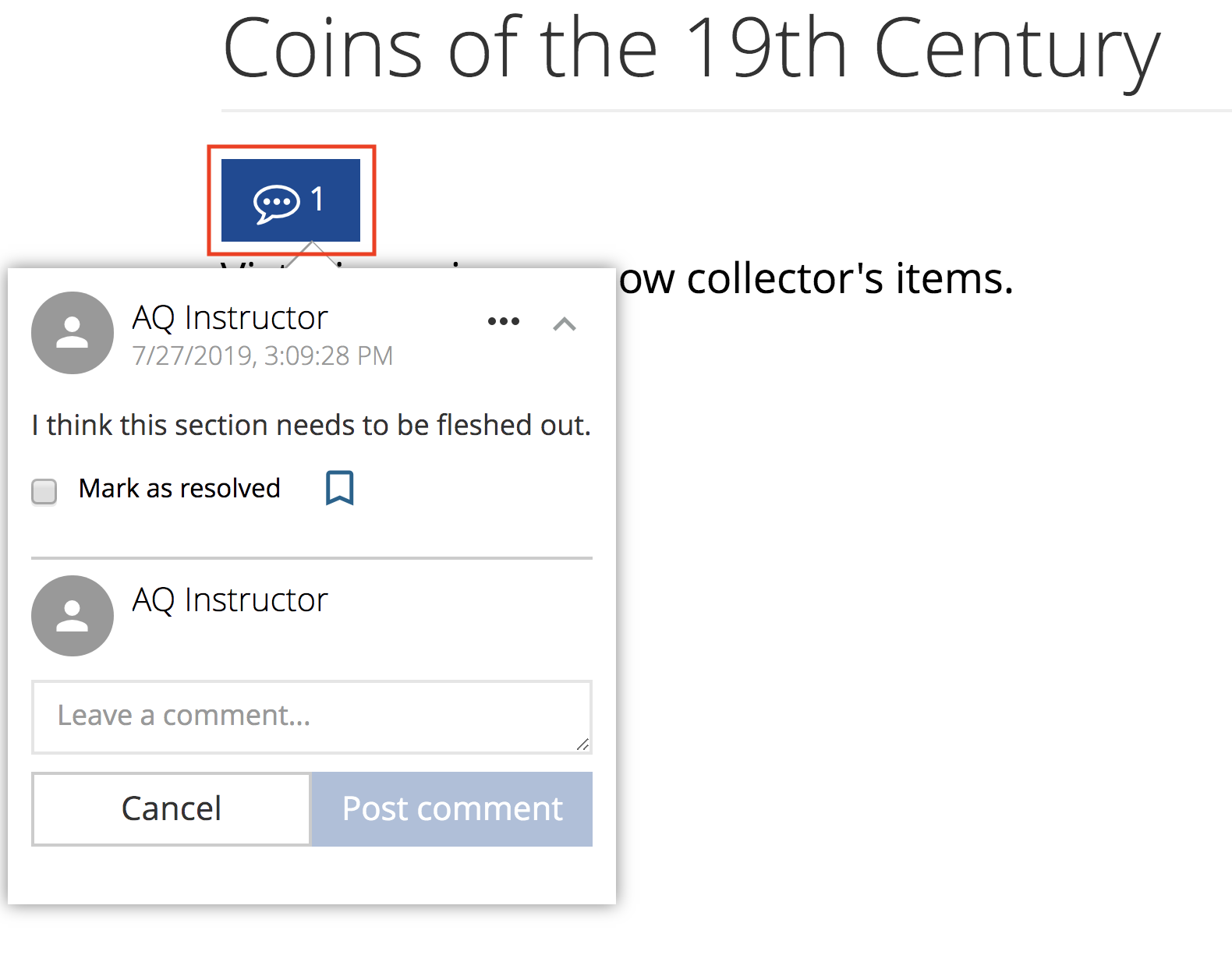 Stage Two: In Stage Two of Comments Mode, you can leave new comments on the preview page.
1. Ensure that the screen shows the blue Toggle intext comments bubble icon.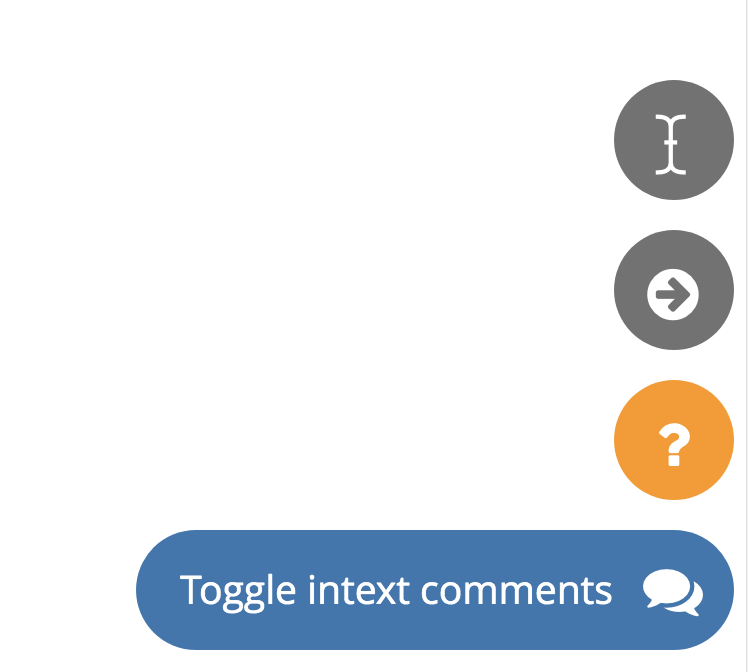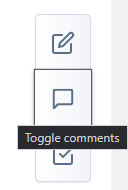 2. Click on the Comment here icon to initiate the ability to comment on the page.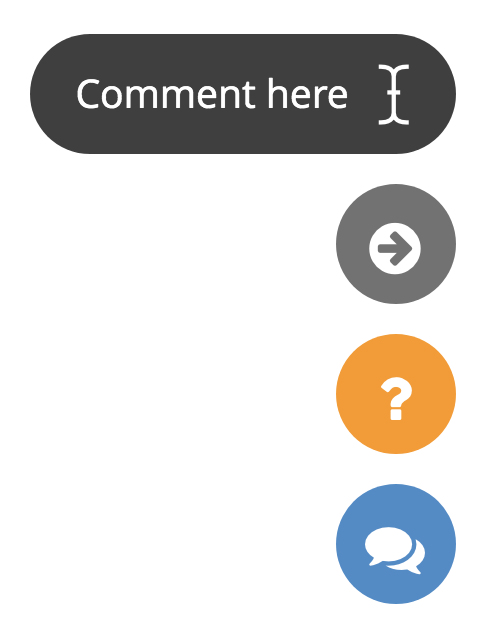 3. Highlight an element to comment on.
4. Enter and categorize the comment.
Stage Three: Stage Three of Comments Mode, known as Toggle comments on the blocks, allows you to expose all section-level comments.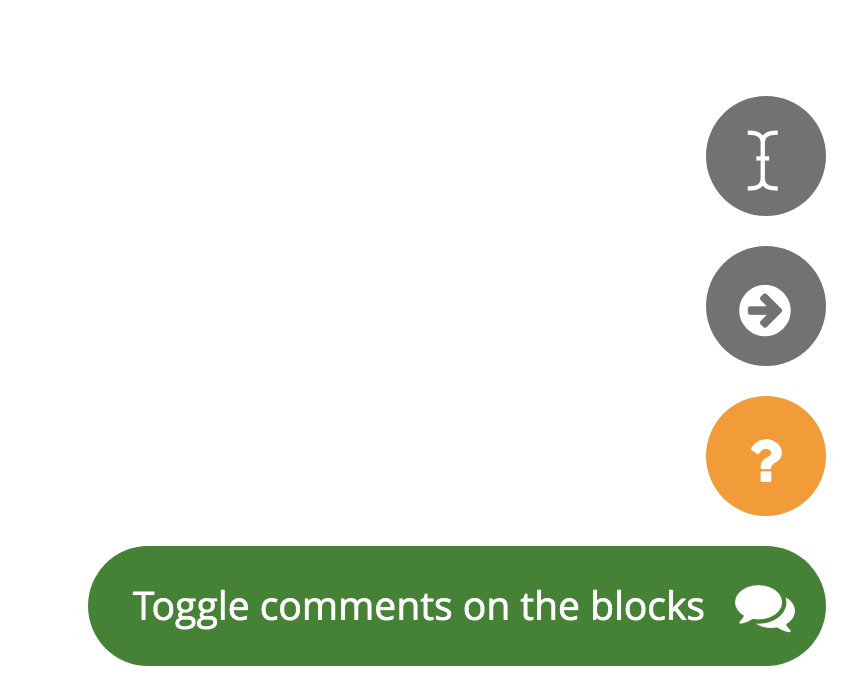 Using the Comments Page
You may also view existing comments by clicking Comments on the left navigation pane.
Depending on their role, users may edit, delete, tag, resolve, and export the comments list from this page.
Filters can show comments by resolved/unresolved status, a search bar helps you narrow the results, and you can sort the list by the different columns.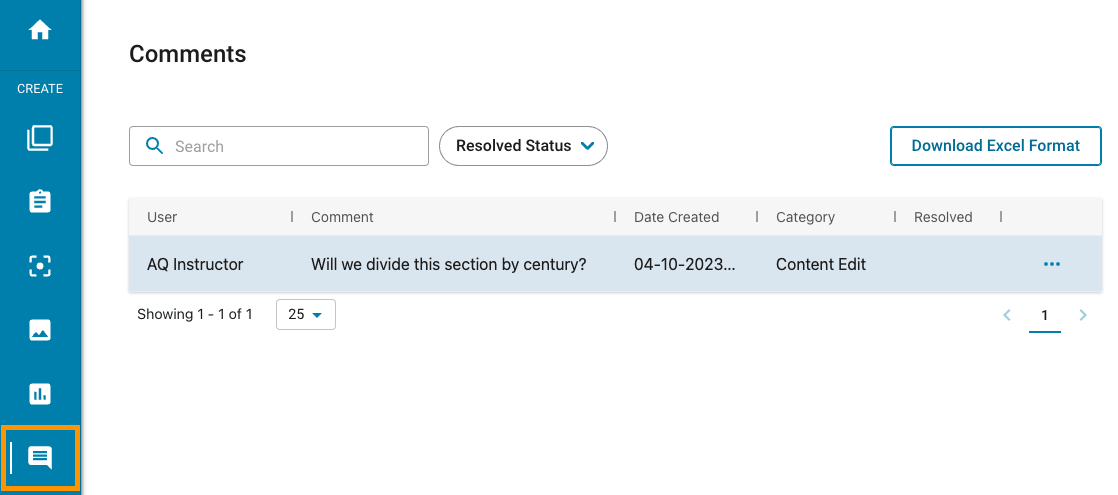 Features: