Ingrid R
The My Scores page is a record of scored exercises: checkpoints, quizzes, labs, or StatTutors. Access My Scores from the Profile Menu at the top right of any Acrobatiq page: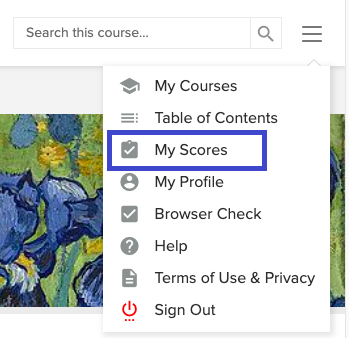 You can also access your scores for particular assignments from within the Table of Contents. Scores for completed and submitted gradable assignments appear in the Table of Contents: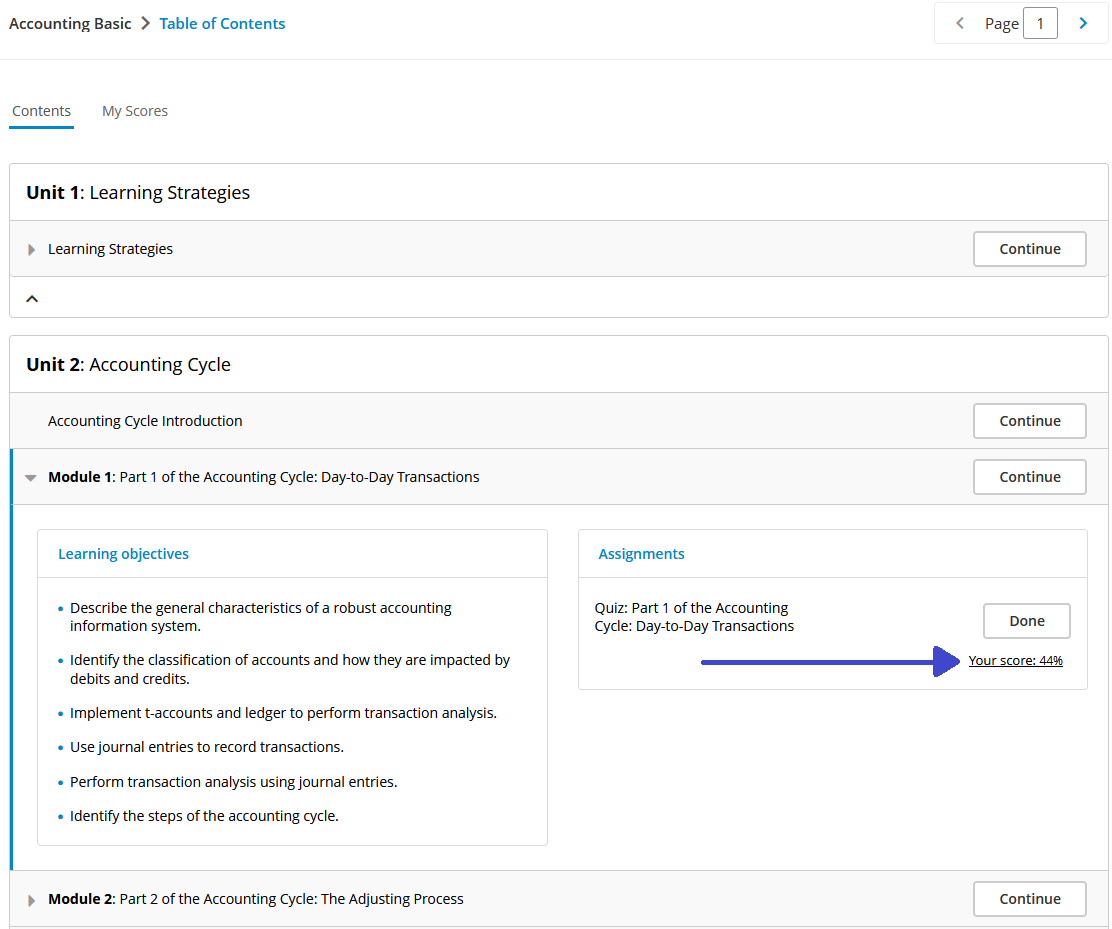 Students are able to see their scores on all assignments.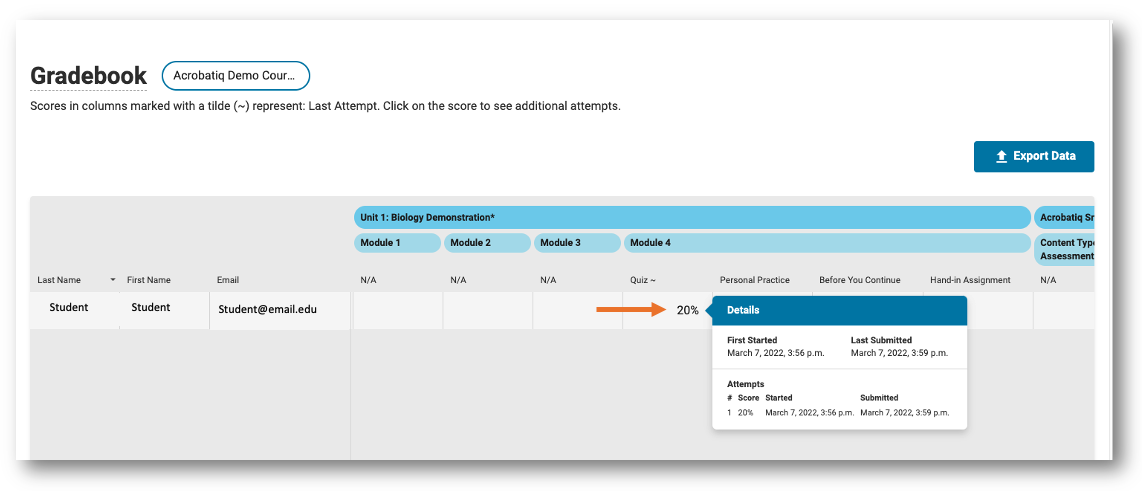 By rolling over the score, students can see submission data.
Students can also download their scores to an .xlsx file.
Note: If My Scores is not available in your view, it is because your school has disabled this feature.
Video Walkthrough