Adaptive Activities: Getting Ready

Ingrid R
Getting Ready Activities
Getting Ready activities are adaptive components that test students' knowledge of key prerequisite topics that they should know before beginning the course. The Getting Ready is an adaptive assessment that delivers a series of questions that measure student performance against learning objectives.



The number of questions in each Getting Ready varies based on student performance. At the end of the assessment, students may encounter additional pages of prerequisite material tied to their performance. This customized instruction prepares them for success in the course.
Student Experience
Students encounter a Getting Ready Check once at the beginning of the course. Questions are tied to the course's learning objectives. A student who demonstrates mastery of a topic receives additional questions related to other learning objectives until the assessment is finished. This assessment is intended to gauge student mastery only. Students cannot re-take the Getting Ready Check to improve their outcome.
After students have completed the assessment, they receive information about any prerequisite topics for which they will receive content. Those pages now appear in the module navigation menu and help students prepare for the course content.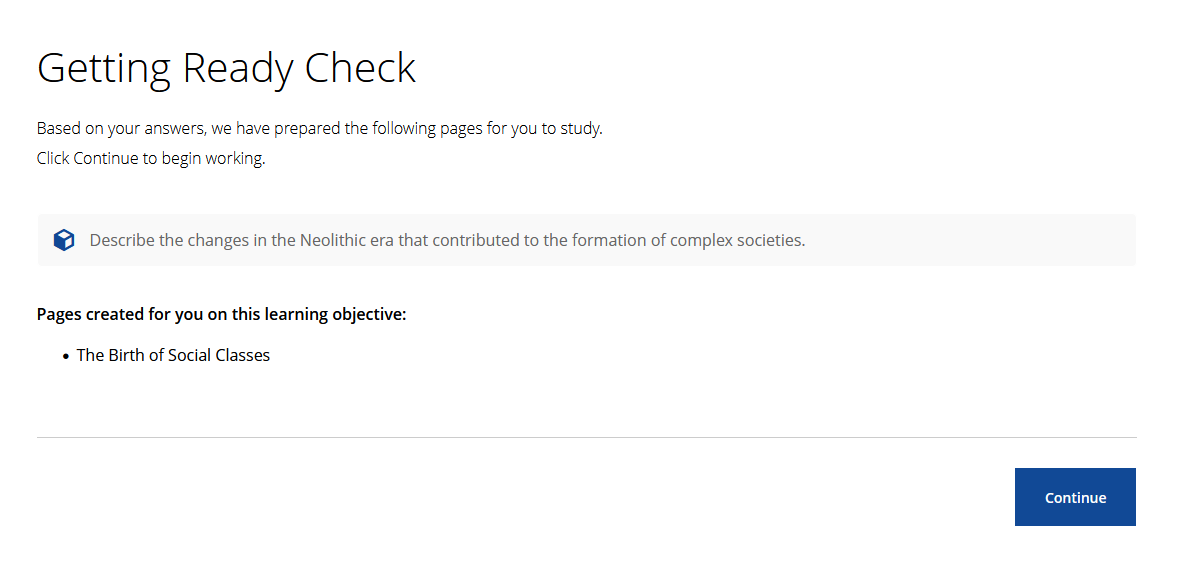 _____________________
Additional articles: