Christina Q
Creating & Configuring Roles
Roles govern the permissions that users have on the teams they occupy. Except for the role of Customer Admin, roles are project-specific. Thus the same user can have an author role in one project, a reviewer role in a second project, and a custom role in a third project. The Roles tool creates and manages roles. The Teams tool assigns roles for a project.
The Roles Tab
The Roles tab is located on the Smart Author landing page under the Teams tab. The Roles tab allows you to control the permission configurations of existing roles and to create new roles with different sets of permissions.

Role Configuration
The roles of Author, and Reviewer are the default roles of a publisher. All roles can be edited to suit a publisher's needs.
Add New Roles
Click the "Add new role" link and choose the associated permissions.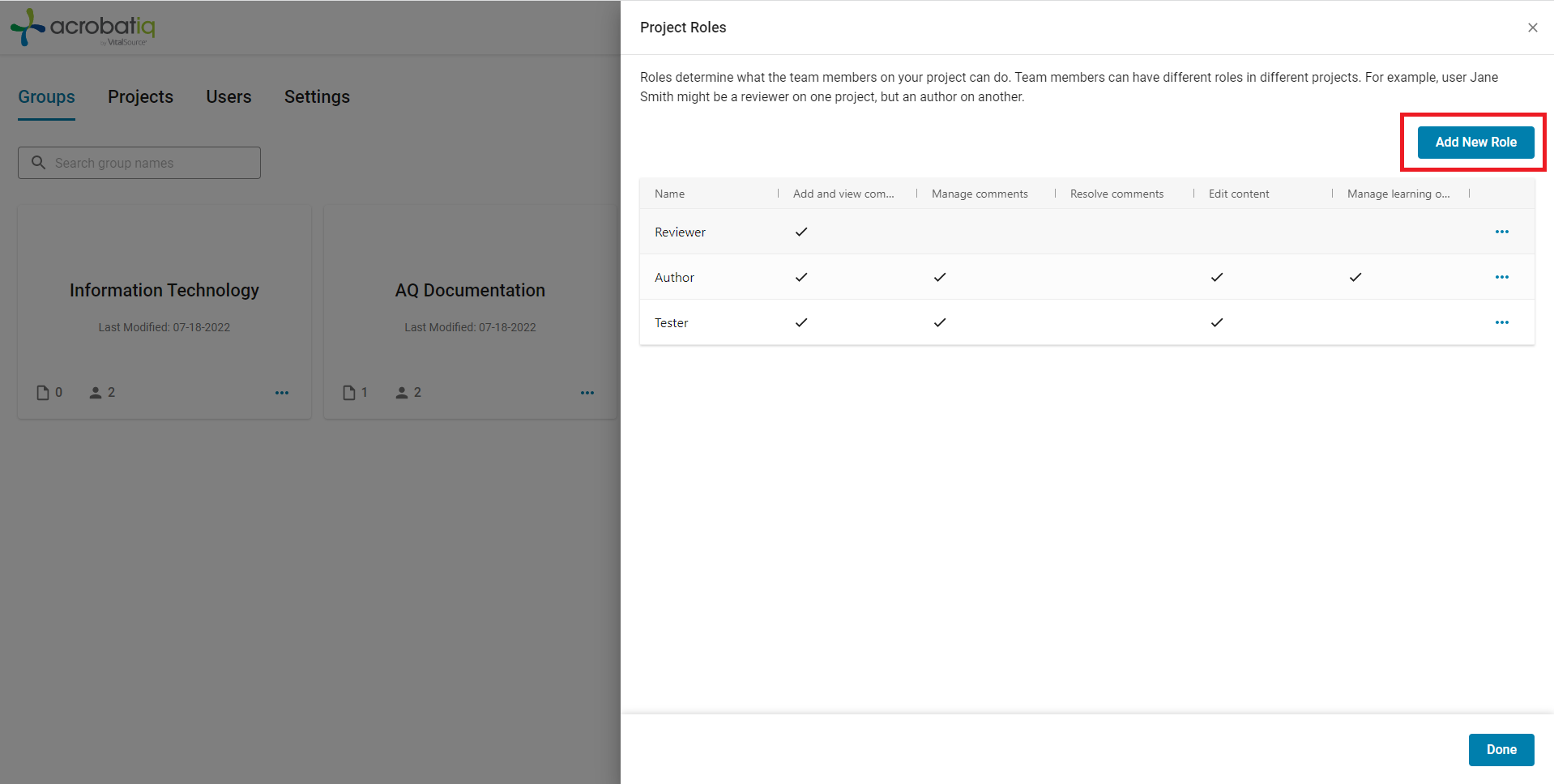 Note: Any role created for a publisher can be applied to a user on any project team. Customer administrators have all the privileges of a manager, and they are responsible for user management.
Update Role Configuration
Configure the permissions for the new role by selecting or clearing the checkboxes to update permissions.