Ingrid R
Creating & Configuring Roles
Roles determine what the team members on your project can do.
Users can have different roles in different projects. For example, user Jane Doe might be a Reviewer on one project, but an Author on another.
Role configuration
The Roles button is located on the SmartAuthor home page and is visible for Customer Administrators only.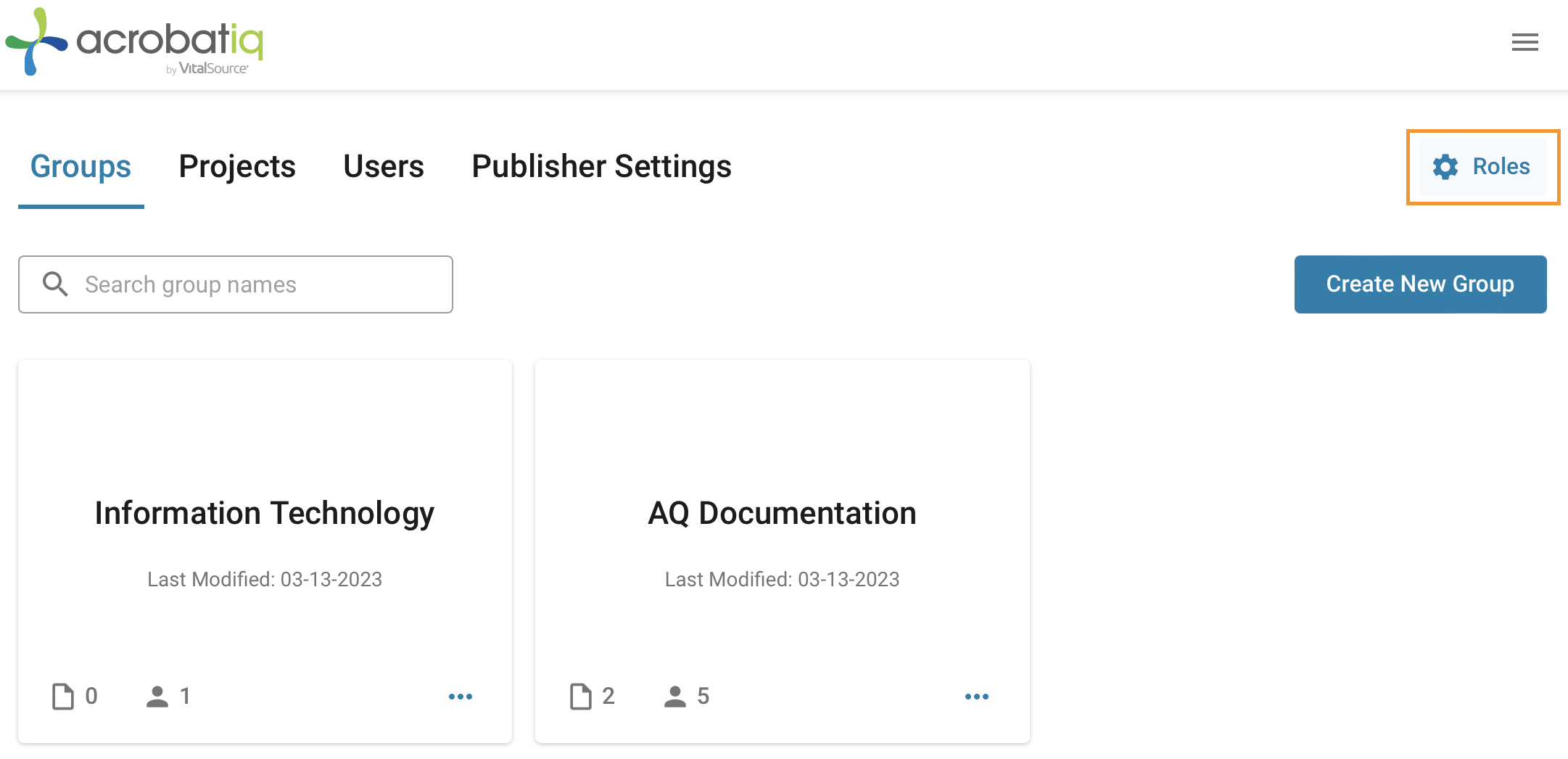 Roles pane
The Role configuration pane allows a Customer Administrator to control the permissions for existing roles and to create new roles with different sets of permissions.
The Author and Reviewer roles are the default roles for every Publisher account. All roles can be edited to suit the different Publisher's needs.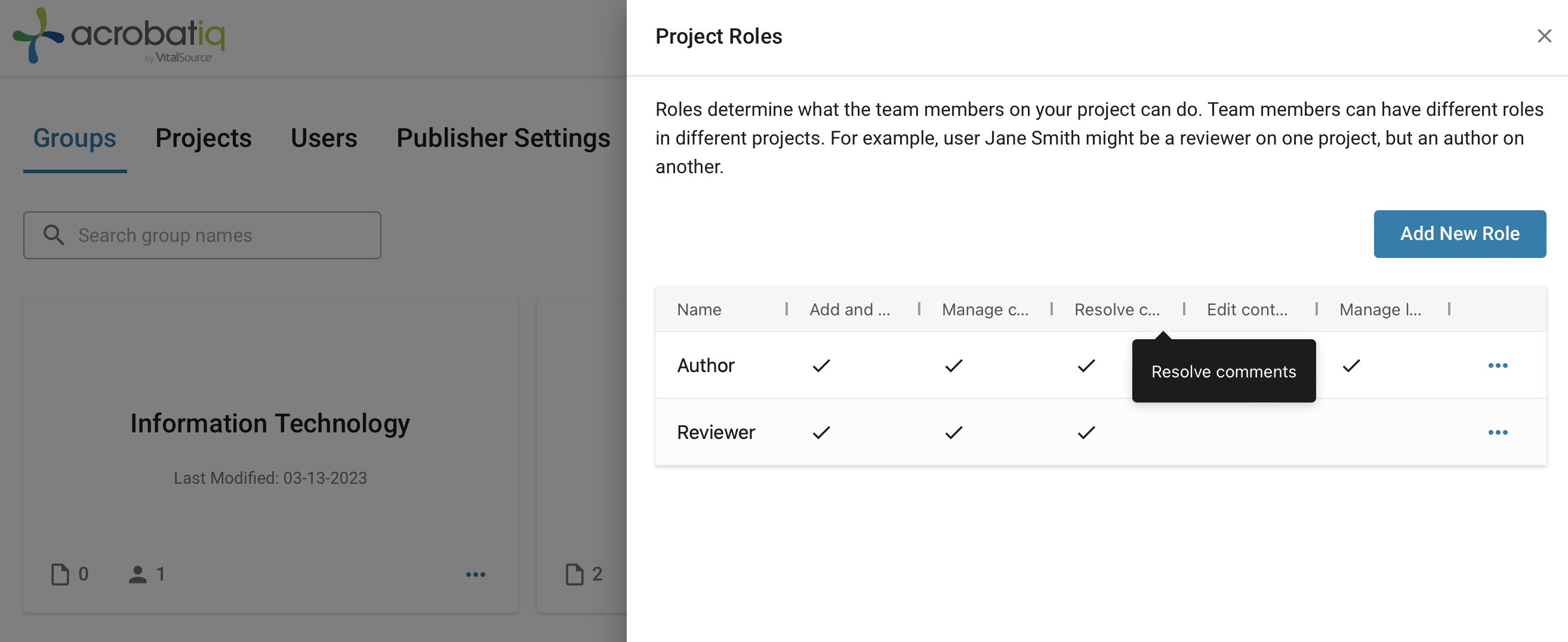 Add and Edit New Roles
When creating or editing a role, a Customer Admin can determine what permissions are associated with that role. These permissions apply to the role across all projects for that Publisher.
1. Click the "Add New Role" button.

2. Select the role name and the level of permissions associated with your new custom role and click Save.

Note: Any role created for a Publisher can be applied to all the Users on any Project.
3. Update the permission level for any role by checking/unchecking from the list to add or remove access privileges.

4. You can also remove a role. Click on more options, Remove Role, and confirm you want to remove the role from the customer.

User Access panel
Customer Admins and Group Admins can assign roles to different users.
1. Go to the Project tab.
Customer Admins: Can see all the projects created for that customer.
Group Admins: Can see all the projects in the group(s) they are admin.
2. Click on more options and User Access

Customer Admins:

If the project is not associated with a specific group, all the users for the Customer are listed.

If the project is within a group, the users are narrowed just to the ones inside that group.

Group Admins: can only edit user roles in the group they manage.
3. Select the user and click on the pencil icon.
4. Give the user access to that project and assign a role from the list. Click Save.

Note: Customer Admins and Group Admins can edit Project Access and update roles for users in the projects at any time by clicking on the pencil button.
Users can be part of many projects and have different roles for each of them.