Ingrid R
You can access all the media in a project directly by clicking the Media link in the left-hand navigation panel.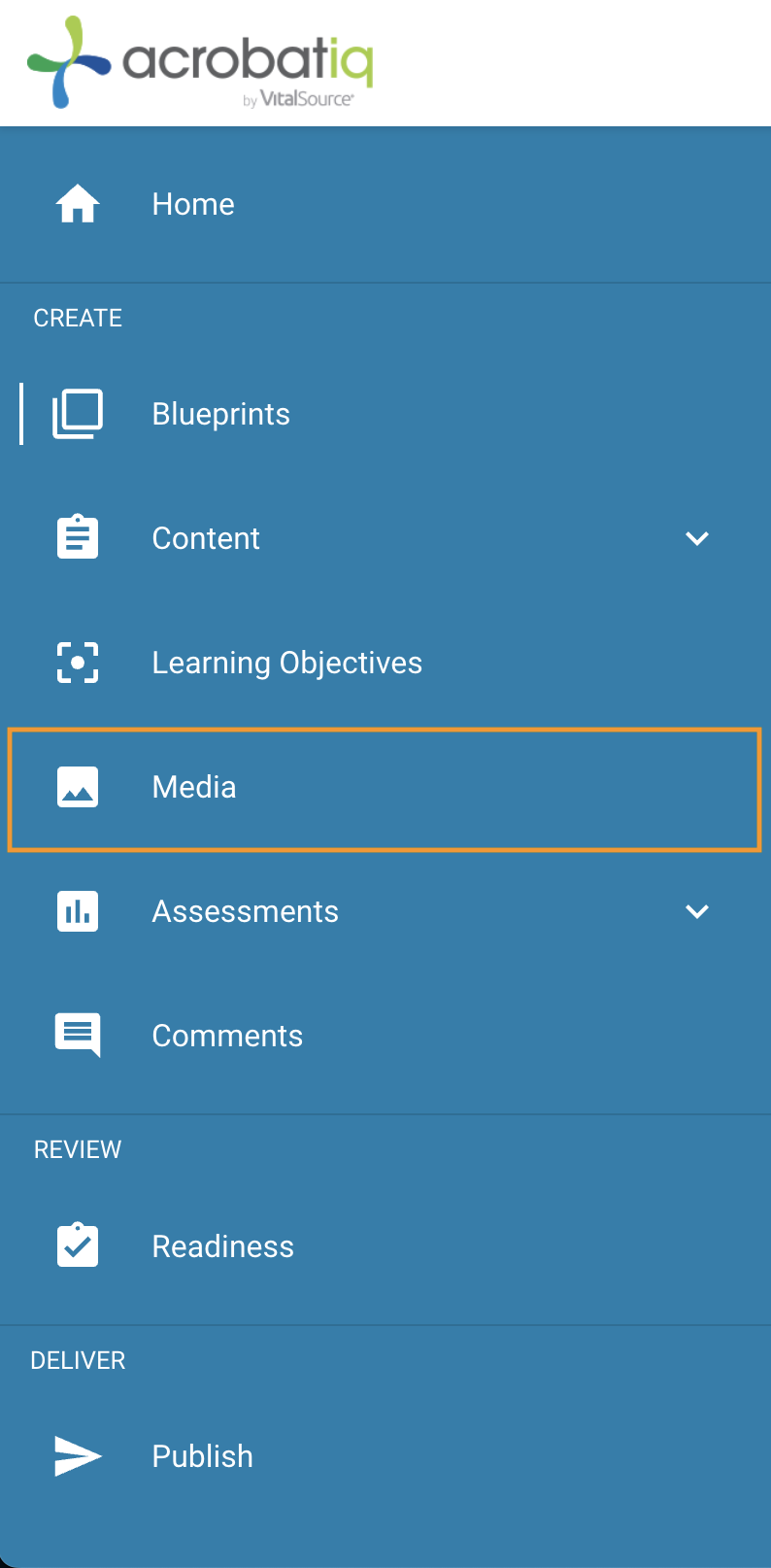 You can also access the media from within the content of a page whenever you see an image icon prompt.
Adding an image in a Body Content section within a SmartAuthor page: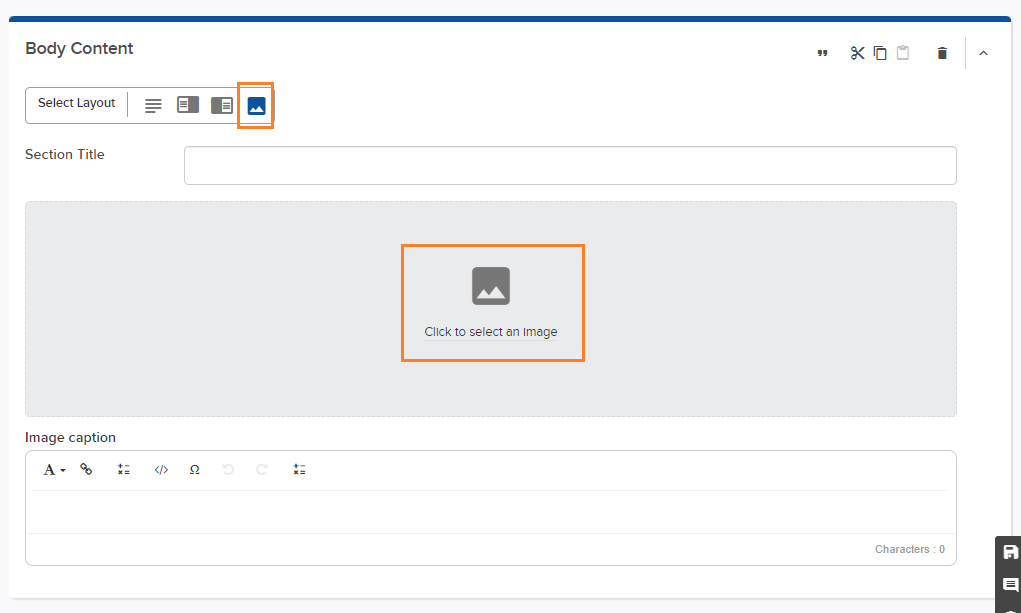 Add an Image
Replacing an image within a SmartAuthor page: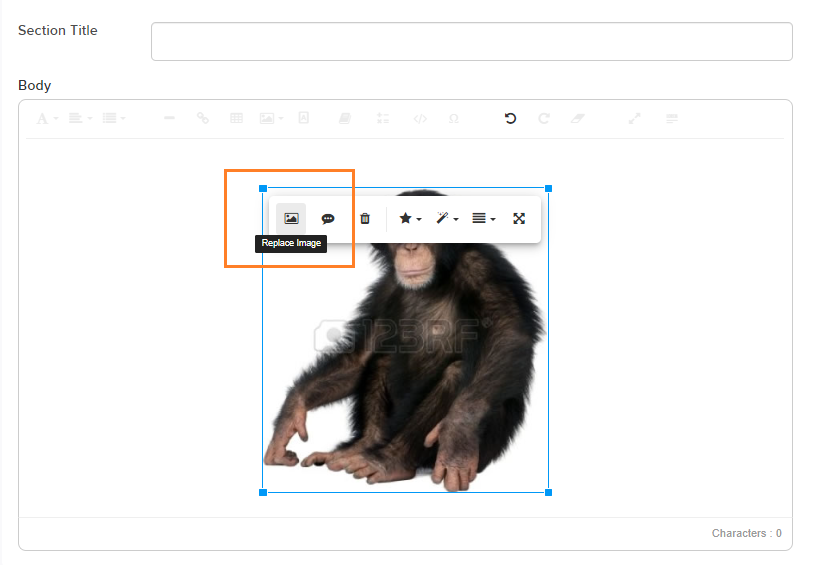 Replace Image
Media Manager Overview
The media manager organizes all media assets in your course, such as images, video and audio files.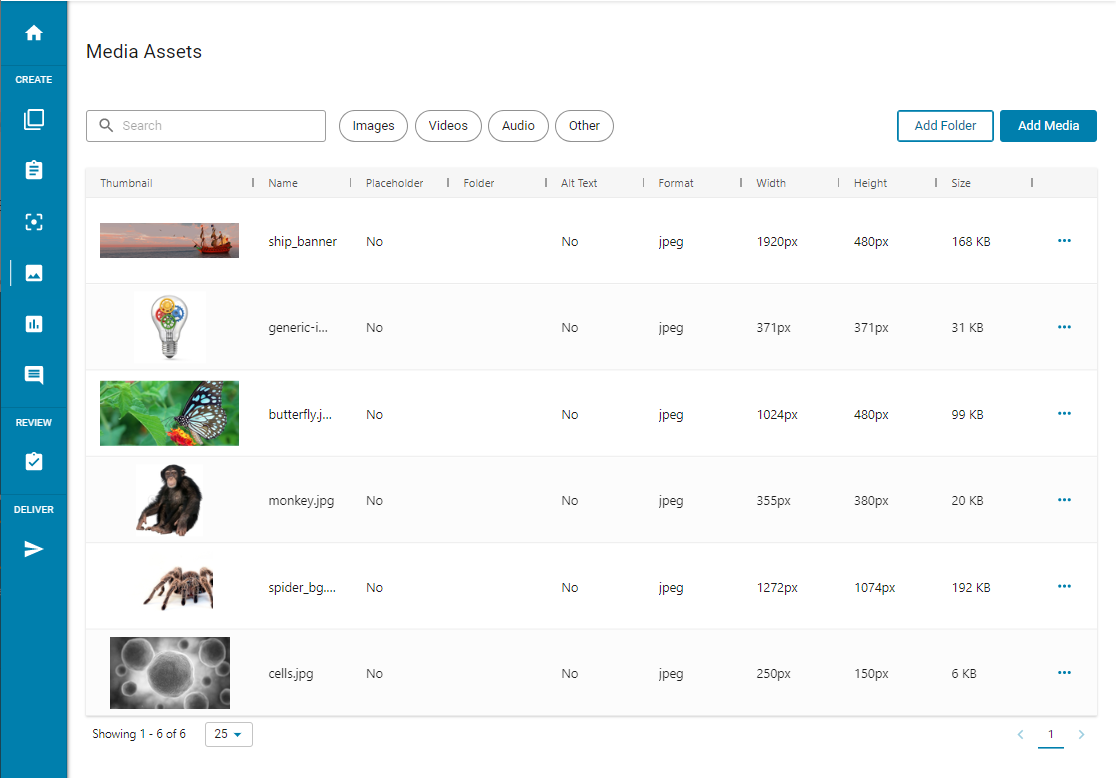 Features: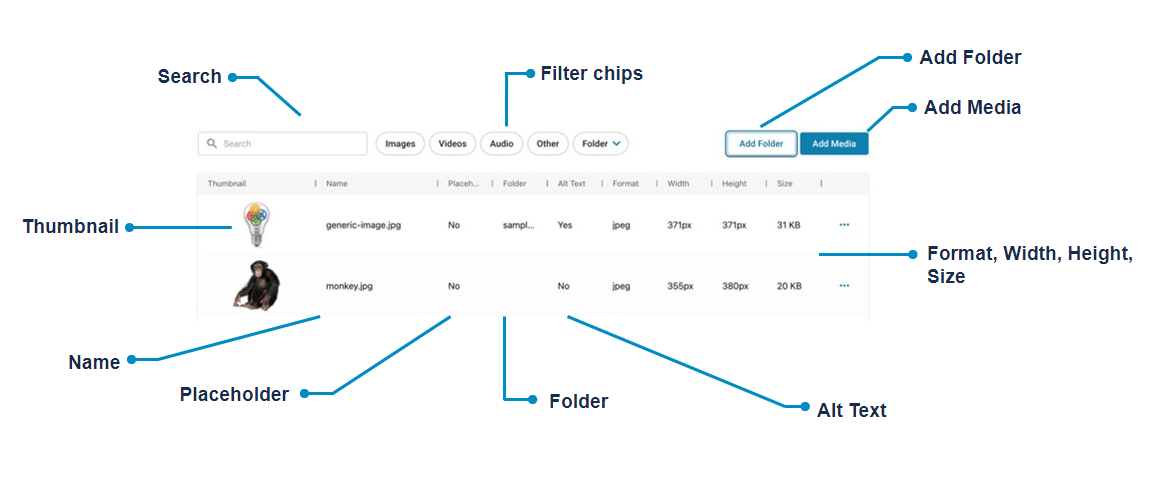 Custom Search Field: allows you to search for specific assets in the course, based on filename and alt text.
Filter Chips: allow you to filter assets by file type for a quick search.
Add Folder: allow you create custom Folder to organize your assets.
Add Media: upload new media assets to the course: you can upload a file from your computer or via URL.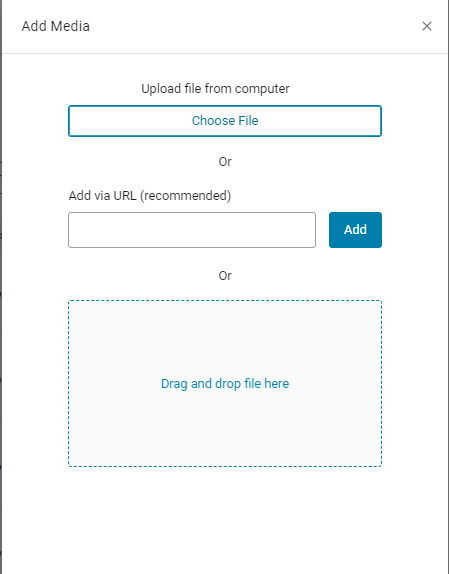 Adding Media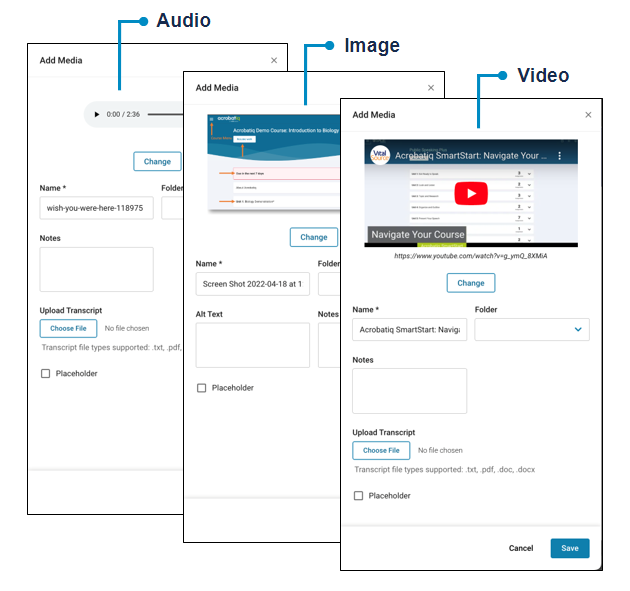 Adding Media assets (different file types)