Ingrid R
Adding Media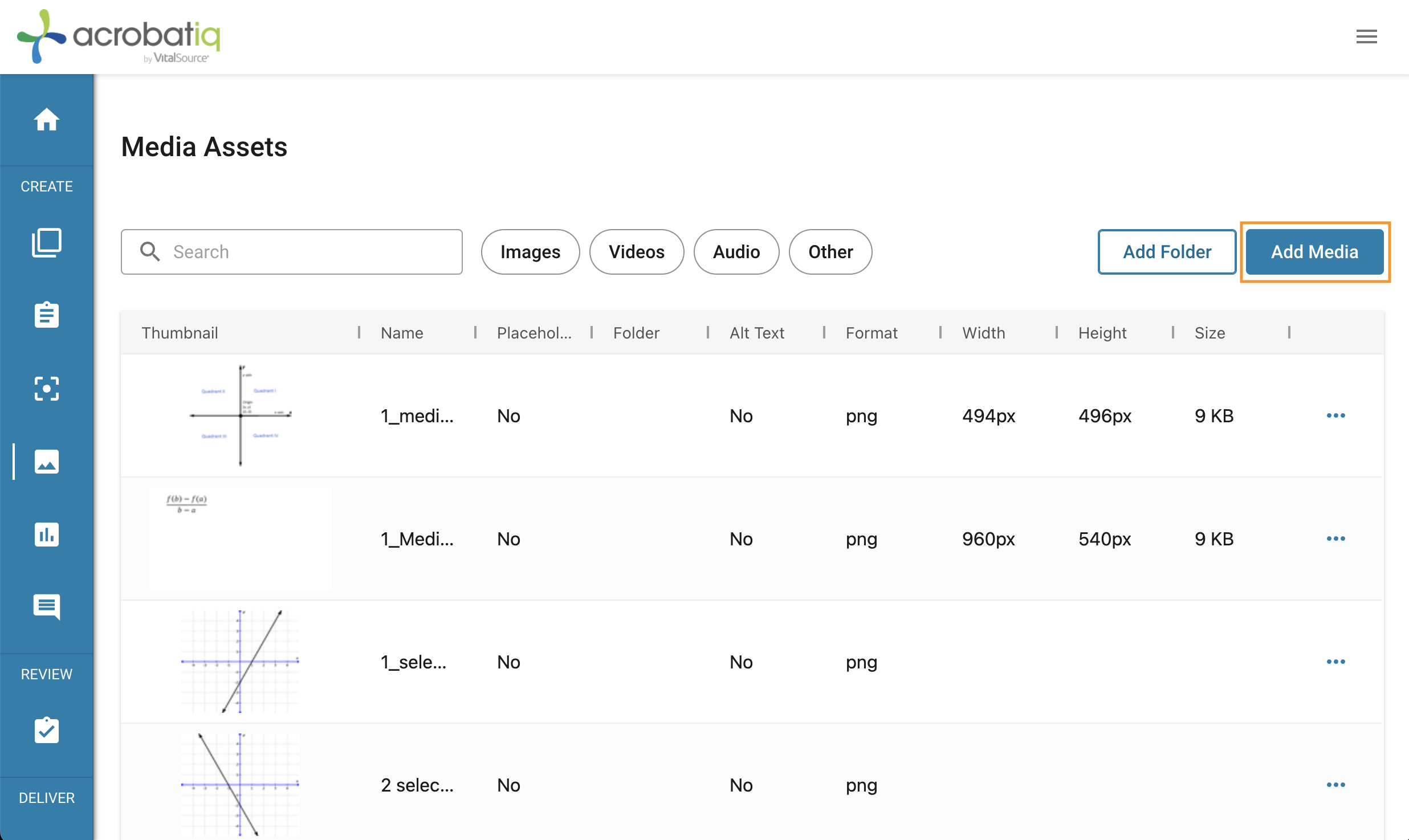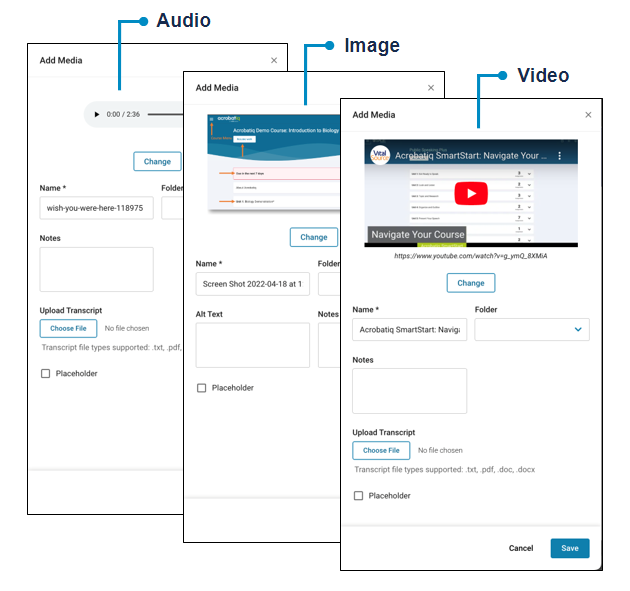 Supported file types: .mp4, .mp3, .gif, .png, .jpeg, .jpg, .txt, .pdf, .docx, .xlsx, .pptx, .csv, and .tsv.
images and .mp4 videos will display embedded on page
.mp3, .txt, .pdf are included as a link that previews the file in a new tab
.docx, .pptx, .xlsx, .csv and .tsv files are included as a link that downloads the file

While the maximum file size for upload is 30 MB, images larger than 2 MB are not recommended due to excessive load time.
Best Practice File Naming
The following naming conventions for files added to the Media Manager are recommended:
Do not use punctuation, symbols, or special characters (periods, commas, parentheses, ampersands, asterisks, and so on).
Hyphens and underscores are acceptable.
Examples of recommended file names:
lower_case_names_with_underscores_Can_Use_Uppercase_if_needed.png
no_quotes_no_spaces__no_special_characters.png
but_numbers_and-hyphens_are_okay.png
Adding Metadata
Whether you drag a file into or select a file from the Media Manager, you'll see a form where you can record details, or metadata, for the image. The available fields are:
Name (label)
Alt text (accessible description)
Notes
Placeholder (select if the media will be replaced during development)
Folder
Transcript (available for Audio and Video file types)
After you have added metadata to a media file, click Save.
File Details
After adding an asset, you will see the asset listed in the Media Assets table. Click on Edit to review or edit the file and metadata. The asset appears in the Asset Details box on the right side of the Media Manager page.

Folders
When you upload an item, it is added to the Media Manager in the folder indicated. You can see a list of folders and manage those folders on the top side of the Media Assets table.
Subset folders make it easier to locate images and other media in the future.

Searching for Media
You can locate a specific image using the Search box at the upper right of the Media Manager screen (which filters assets based on Name and Alt Text fields), filter by filte type/folder location by toggling the filter chips at the top of the Media Assets table, or browse the images by navigating the different pages on the Media Assets table.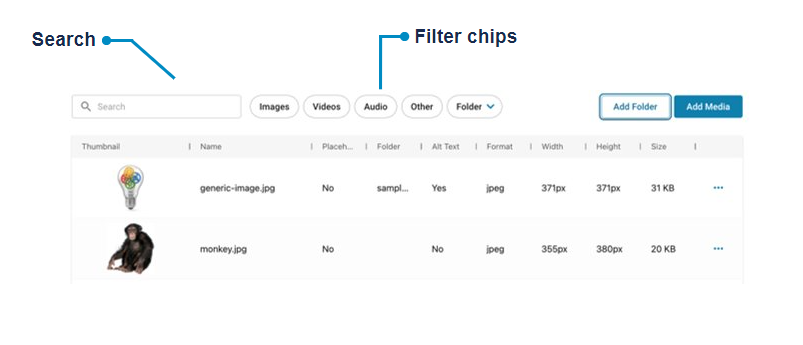 Preview Images
Click an image in the Edit panel to preview the full size image in a new tab.