Ingrid R
Answer Keys are available to Instructors ONLY. Answer keys provide a view of all questions in the assessment, with all of the answers and feedback exposed.
Formative Practice Assessments
Answer Keys for on-page formative Learn by Doing and all other practice assessments can be viewed by toggling the answer key button located at the bottom of the browser window.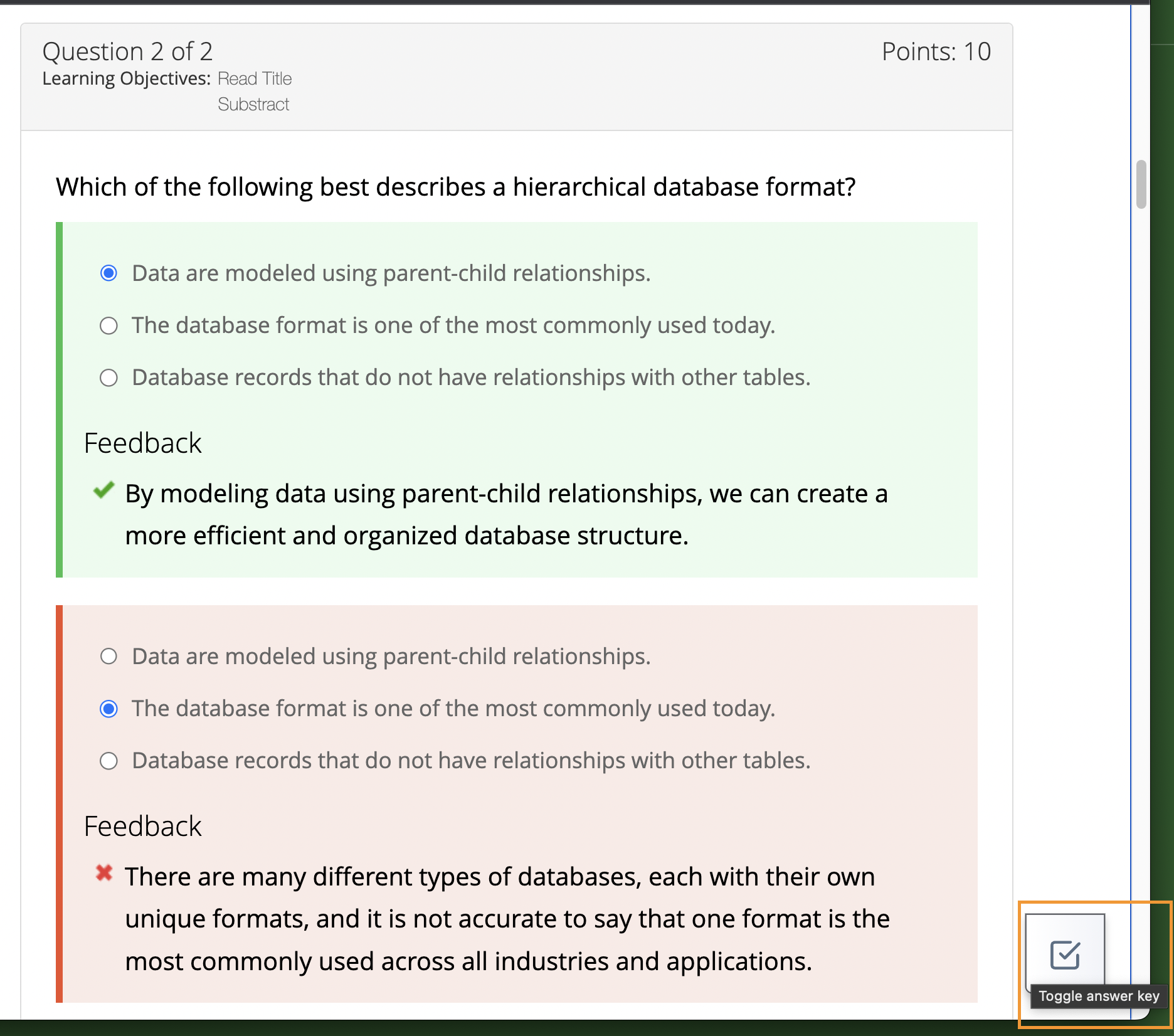 Summative Assessments
An Answer Key is available to instructors for summative assessments. If your course assessments utilize question pools, you will see all question sets available, even if students are not exposed to all questions in a single attempt. The Answer Key therefore allows you to review the content without having to click through all the questions.

To access the assessment-level answer key, click on the Instructor Tools button icon on the cover page for a scored assessment and select Answer Key.