Accessing Your Course
Account creation is required only if you are not accessing your Acrobatiq course through your school's LMS (Blackboard, Canvas, D2L, etc.).
To create a new Acrobatiq account, go to https://courses.acrobatiq.com.

1. Click Create a VitalSource Account to create your account and then complete the steps on this page: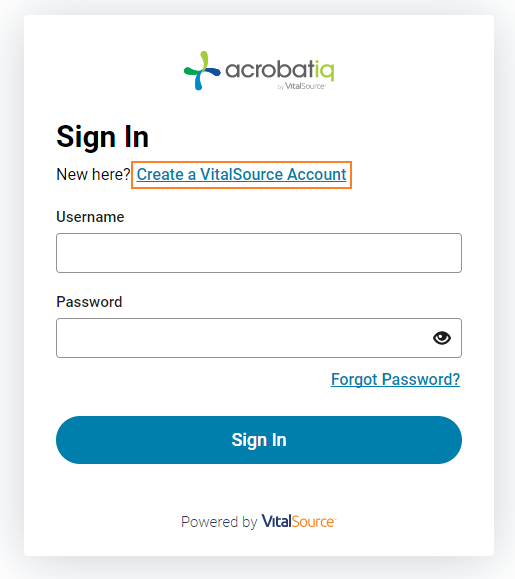 2. Read the password requirements carefully:

3. Under Courses I'm Taking, click Register for a Course:


5. Enter the course key provided by your instructor and select Save:

Students will receive a Redemption Code to be used during registration from their institution.
The Pay Later option offers a 17-day grace period for students who may not have received a Redemption Code yet.