Reading the Readiness Report

Ingrid R
The Readiness Report provides a table summary of the issues in the report.
Each section of the report has a column for Issues, Total, and Status.
The Issues column reports the number of issues for a particular check.
The Total column reports the total number of items for that check. The total is often helpful in determining the scale of the issue. For example, if 100 questions are not tagged with a skill, knowing whether that number represents 100 questions out of 200 total or 2,000 total makes a difference in understanding the scope of the issue.
To the right of the Status column, you will see a down arrow next to any item whose status is yellow or red. Clicking the arrow reveals links to the problem areas that you need to review.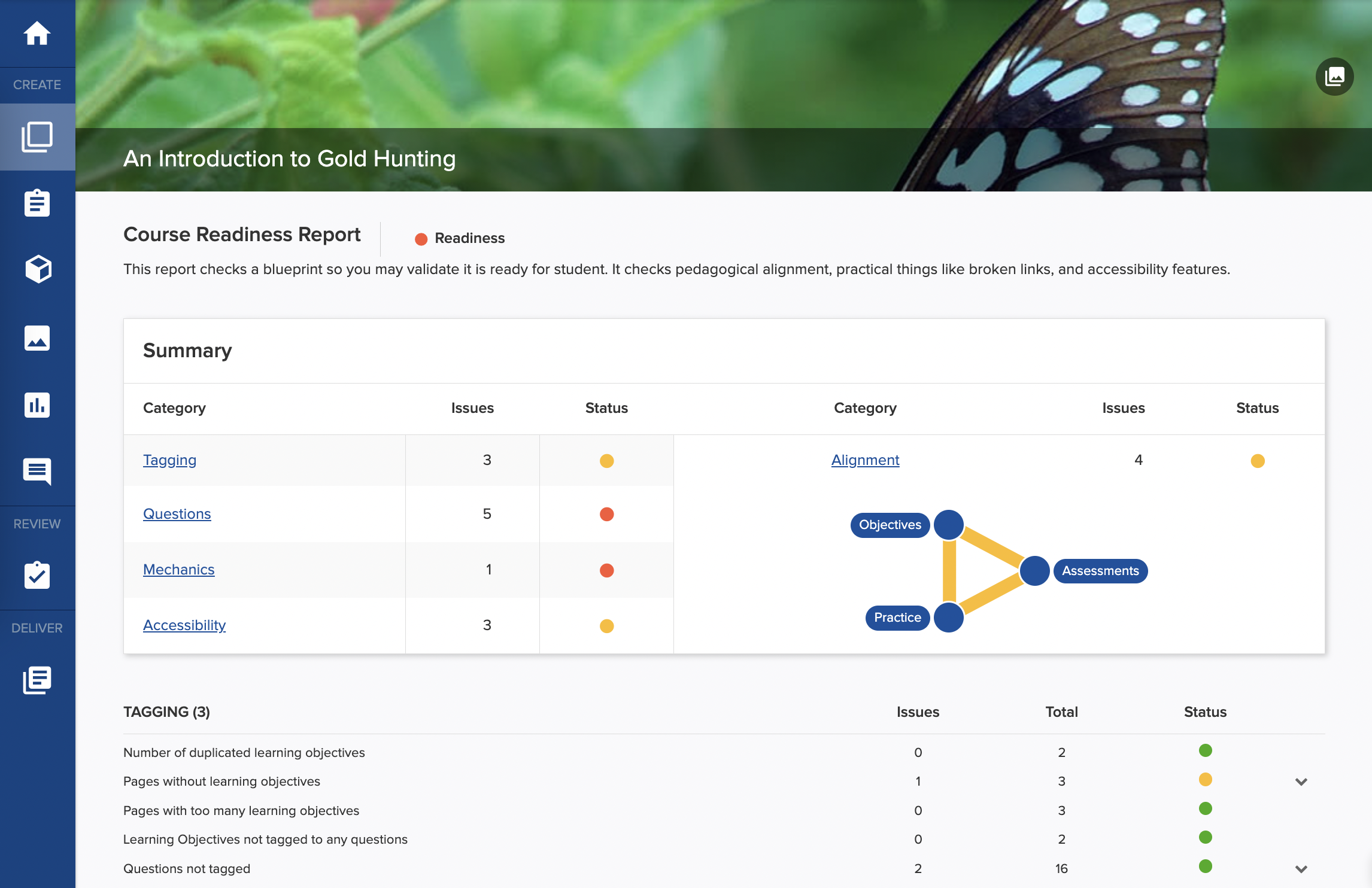 Note: The Readiness Report flags potential issues. The report errs on the side of caution, so you may decide not to address some of the issues that it identifies. Training from an Acrobatiq team member will help you learn to evaluate the results of your report and determine the actions to take. Contact your Engagement Manager if you need training or have any questions.