Ingrid R
For information on integrating Acrobatiq with your Learning Management System(LMS) please visit:
_____________________________________________________________________________
Acrobatiq Gradebook Sync Tool for Instructors
The gradebook sync tool allows instructors to manually select the specific graded items that will be sent to the LMS. The gradebook sync feature is available for all integrations using LTI 1.3.
How to Access
From within each new course section,
1. Navigate to Gradebook via the Profile Menu
2. Select Gradebook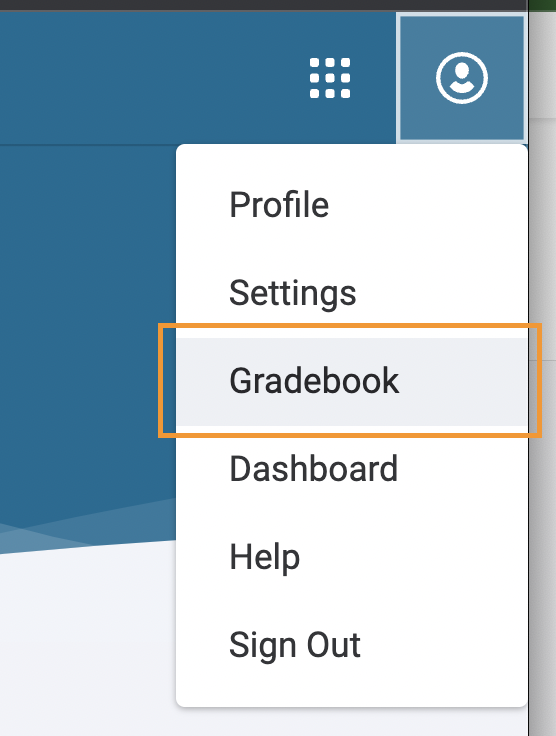 3. Select Gradebook Sync

Make Customizations
To include the module or unit number in the title of each graded item turn the Add Module or Unit Number to ON.
To add gradebook columns, click the checkbox to the left of the item.
To select all graded items, use Select All
Once all items have been selected, click Create Selected Columns. All selected will be created in the LMS gradebook. Columns that have synced to the LMS gradebook will have a green checkmark in the Exists in LMS column.



Note:

manual syncing is not necessary, automatic syncing will occur once step 4 is complete.

To manually sync grades between Acrobatiq and your LMS, click Sync grades for this course now.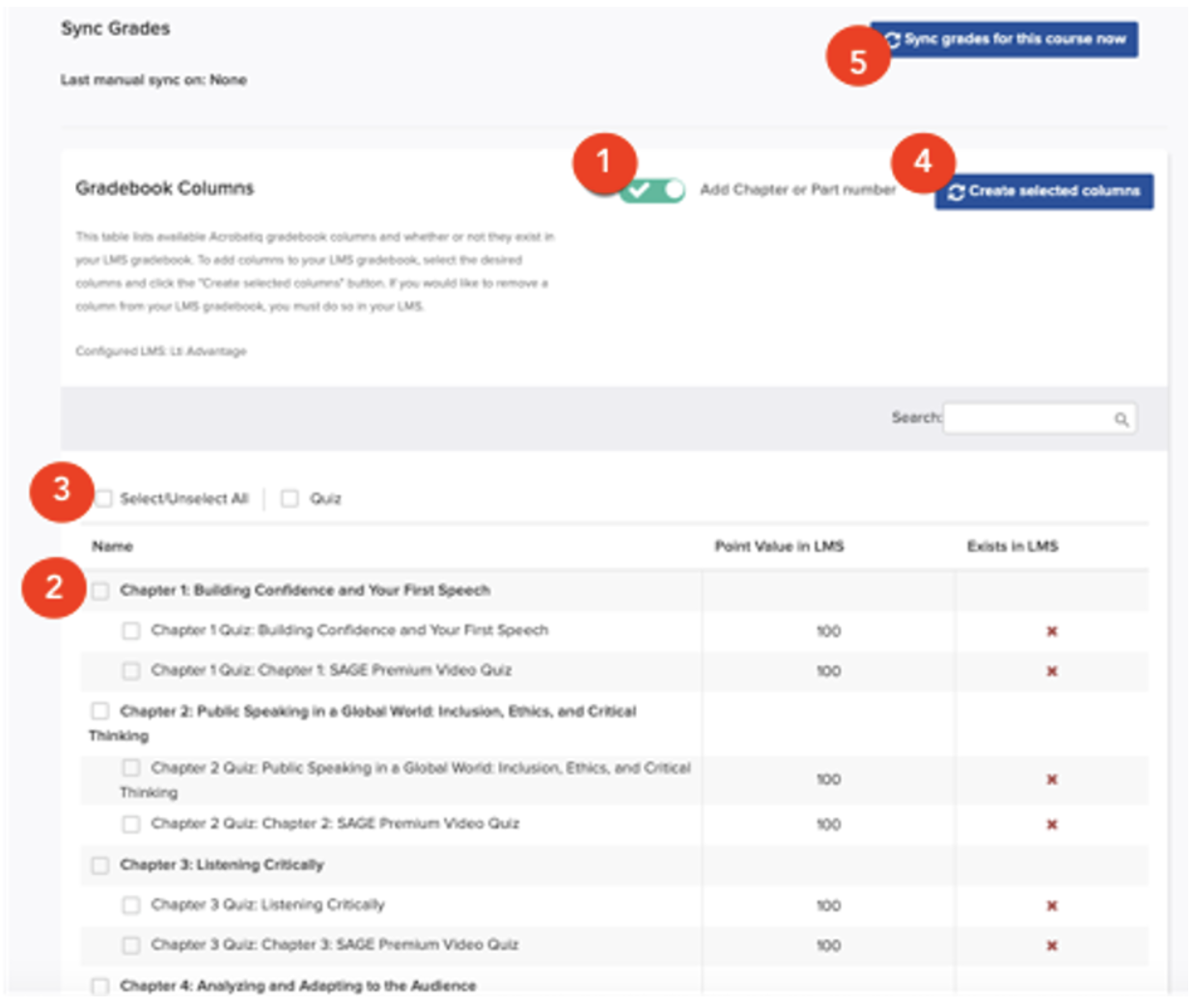 Notes:
The title of each item will appear as it appears on the Acrobatiq Sync Tool will be the exact title that is sent to the gradebook in the LMS.
If you need to remove a column from your LMS gradebook, you must do so in your LMS.
Practice Completed Column will not auto-sync to an LMS gradebook. If Practice Completed is desired, it can be manually exported and imported into an LMS. See Exporting Gradebook Data